About
Steven M. Jampol represents individuals and businesses in commercial litigation, arbitration, contract disputes, shareholder and partnership disputes, fraud, franchise litigation, insurance litigation, business collections and construction industry disputes. Steven also serves as general counsel to several small and medium sized businesses for whom he reviews and negotiates employment contracts, internet agreements, software licenses and other contracts. He previously held a real estate sales license and utilizes his expertise in this area to review and negotiate real estate contracts, leases, construction contracts and development agreements. Steven is also a certified mediator and has participated as an attorney in hundreds of mediations. Steven practices in the growing area of cyber law and domain name disputes. In his litigation practice, Steven headed the team that obtained a favorable jurisdictional ruling involving an internet case published as Peridyne Technology Solutions, LLC v. Matheson Fast Freight, Inc., 117 F.Supp.2nd 1366 (N.D.Ga.2000).
Biography:
Recipient, American Law Book Company Award for Scholarly Attainment in Work of Third Year. Order of the John Marshall Law School. Member, Executive Council, National Moot Court Team, 1980-1981. Licensed Real Estate Agent, New York, 1976 and Georgia, 1998. Adjunct Professor, Contracts Law, John Marshall Law School, Atlanta, Georgia, 1993-1994.
Admissions Details
1982, New York
1982, U.S. District Court, Southern District of New York
1982, U.S. District Court, Eastern District of New York
1984, U.S. Court of Appeals, Second Circuit
1987, Georgia
1987, Supreme Court of Georgia, U.S. District Court for the Northern District of Georgia and U.S. Court of Appeals, Eleventh Circuit
1988, U.S. Tax Court
1997, U.S. District Court, District of Colorado
Education
The John Marshall Law School, Class of 1981, J.D.
Boston University, Class of 1978, B.A.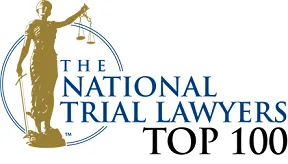 The Debon Law Group, P.C.

Address

11800 Amber Park Drive
Suite 130
Alpharetta, Georgia 30009