About
Miguel M. Debon is a respected attorney known for his compassionate counsel and zealous trial representation. He has a long history of success in several practice areas, including criminal, immigration, bankruptcy, and family law. His clients speak highly of his kindhearted counsel and his obvious sense of empathy. These clients are also consistently impressed by his consistent attention to detail. He treats every client as an individual and works hard to secure favorable case resolutions for all those he represents.
Academic History
Miguel M. Debon has long been passionate about business and commercial law. He graduated from Philadelphia University with a Bachelor of Science in International Business. From there, he promptly enrolled at the Widener University School of Law. During his time in law school, he was heavily involved in several student organizations, including the Trial Advocacy Honor Society and the Moot Court Honor Society.
Career Background
After obtaining his Juris Doctor in 2000, Miguel Debon began his legal career at Rabenold & Binder, PC. He also briefly worked at Orlando & Strahn before securing a position with the Berks County Court. Additionally, he has served as an attorney for Rabenold Koestel Scheidt and Henry & Debon, LLC.
After enjoying a long and successful legal career in Pennsylvania, Miguel Debon decided to relocate to the beautiful state of Georgia, where he served as a trial lawyer for Ninfo & Associates, PC. During his time with Ninfo & Associates, PC, he handled all phases of the litigation process, including everything from initial contact with clients to final courtroom verdicts.
Miguel Debon has successfully worked with numerous attorneys, but he recently decided that he could best serve the Lawrenceville community as the managing attorney for his own law firm. He now proudly handles a variety of cases through The Debon Law Group, P.C. Already, his law firm has an exceptional reputation throughout the Lawrenceville area.
Miguel M. Debon: A Commitment to Legal Excellence
Miguel M. Debon desires nothing more than to bring each of the cases he handles to a satisfactory close. His commitment to favorable results is evident from the moment he greets new clients and through all aspects of the legal process. No matter how complicated your current legal concerns may seem, you can count on Miguel Debon of The Debon Law Group, P.C. for exceptional service.
Admissions Details
2000, Pennsylvania
2013, Georgia
Education
Widener University School of Law, Class of 2000, J.D.
Philadelphia University, Class of 1996, B.S.
Languages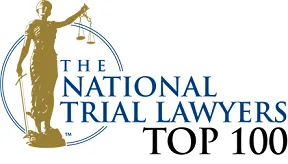 The Debon Law Group, P.C.

Address

11800 Amber Park Drive
Suite 130
Alpharetta, Georgia 30009