About
Attorney Schantell S. Comegys is energized by the challenges that the judicial system presents and is prepared to dive deep into statutes, regulations and complex legal language to represent her clients. Her primary practice areas of Veteran Affairs and Social Security Claims are both issues close to her heart. As a veteran of the United States Air Force, she understands the attributes of discipline, time management and paying attention to detail. Every day pairing these skills with her legal expertise to ensure that all people have access to winning representation.
In addition to being an Accredited Veterans Affairs (VA) and Social Security Administration (SSA) attorney, Ms. Comegys is also certified in dispute resolution, mediating Title VII Civil Rights Act, ADA, Sexual Harassment, and Age Discrimination complaints filed with the EEOC.
Holding a deep belief in being an active member of the community, Ms. Comegys gives back through providing pro bono services to local non-profit organizations committed to helping vulnerable populations with issues such as domestic violence and immigration.
Ms. Comegys is a native of the Washington DC Metropolitan area and is proud to serve her community.
CERTIFICATES:
Mediation Skills (University of Baltimore School of Law)
International and Comparative Law (Oxford University)
International Law (Thomas M. Cooley Law School)
Personnel Administration/Records Management (USAF)
Admissions Details
2009, District of Columbia
Education
University of Baltimore School of Law, J.D.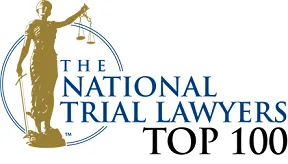 The Debon Law Group, P.C.

Address

11800 Amber Park Drive
Suite 130
Alpharetta, Georgia 30009